Ride a ferry
April 24, 2022
Did you know that you can ride a ferry from Denmark to Iceland by way of Faroe Islands? Or sail along Alaska Marine Highway between Bellingham, WA to Dutch Harbor in the Aleutian Chain? Furkot can work those ferry connections and many more into your trip with no effort on your part.
If the route involves riding a ferry, Furkot will detect a ferry crossing automatically and show it as a separate segment with the travel mode set to ferry . For each ferry route Furkot also adds the stops representing ferry terminals .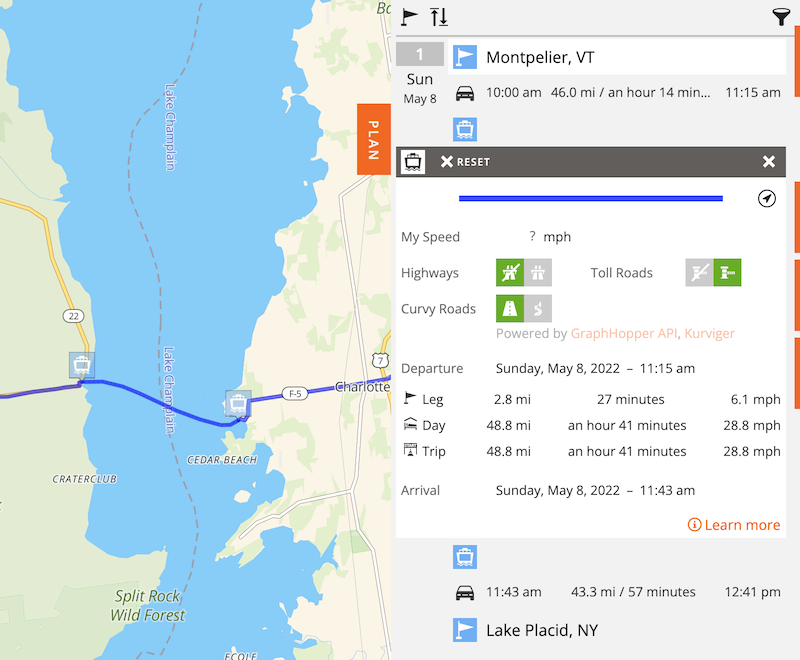 Furkot recognizes most of the ferry routes worldwide. If it doesn't, you can add it to your trip setting the travel mode to ferry manually.
If you are looking for a ferry line that Furkot is not adding to your trip, start by checking the ferry terminals category in the Eat drawer.