LGBT welcoming hotels
May 1, 2019
Down with the rainbow? So is Furkot: hundreds of LGBT welcoming hotels worldwide can be added to your road trip itinerary and reserved with Booking.com, Expedia or Hotels.com.
Hotels range from city center hotels to resorts as well as a collection of small luxury and boutique properties.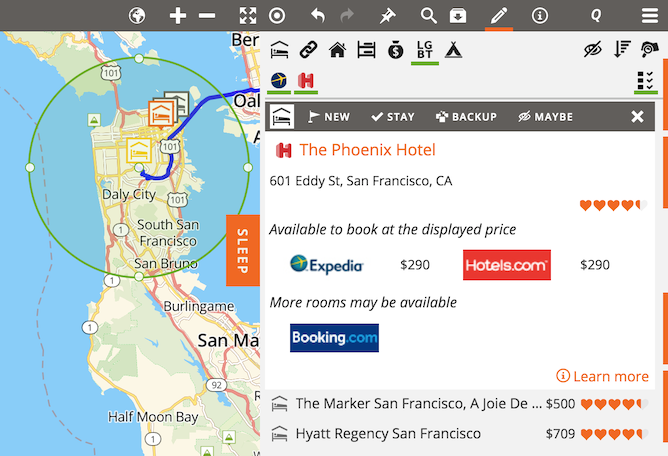 Like with all booking services, once you add a hotel to your trip and are ready to book it Furkot will fill in the locations and the check-in and check-out dates for you based on your road trip itinerary.